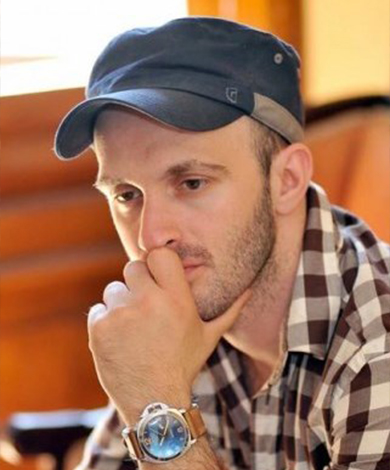 George Kekelidze is a writer, poet and essayist, who has contributed much to the popularization of books and has given new life to library culture in Georgia. Since March 2012 he has been Director of the National Parliamentary Library
In 2015 he published his most popular book Guruli Diary which became a bestseller. A special tour was established in Guria region based on the book, the Route of the Guruli Diary.
Giorgi has led a modernization process of Georgian libraries, created the Digital National Photo Gallery of old photos and opened new libraries in rural areas of the country, as well as Georgian library corners in Istanbul, Kiev and Vienna.
In addition to his main job, George is a presenter of various literary-critical programs literary columnist and founder of weekly art-events. He delivers lectures on classical literature andthe history of art in several universities of the country. George is a founder of charity fund, unifying students and leading educational and social activities.